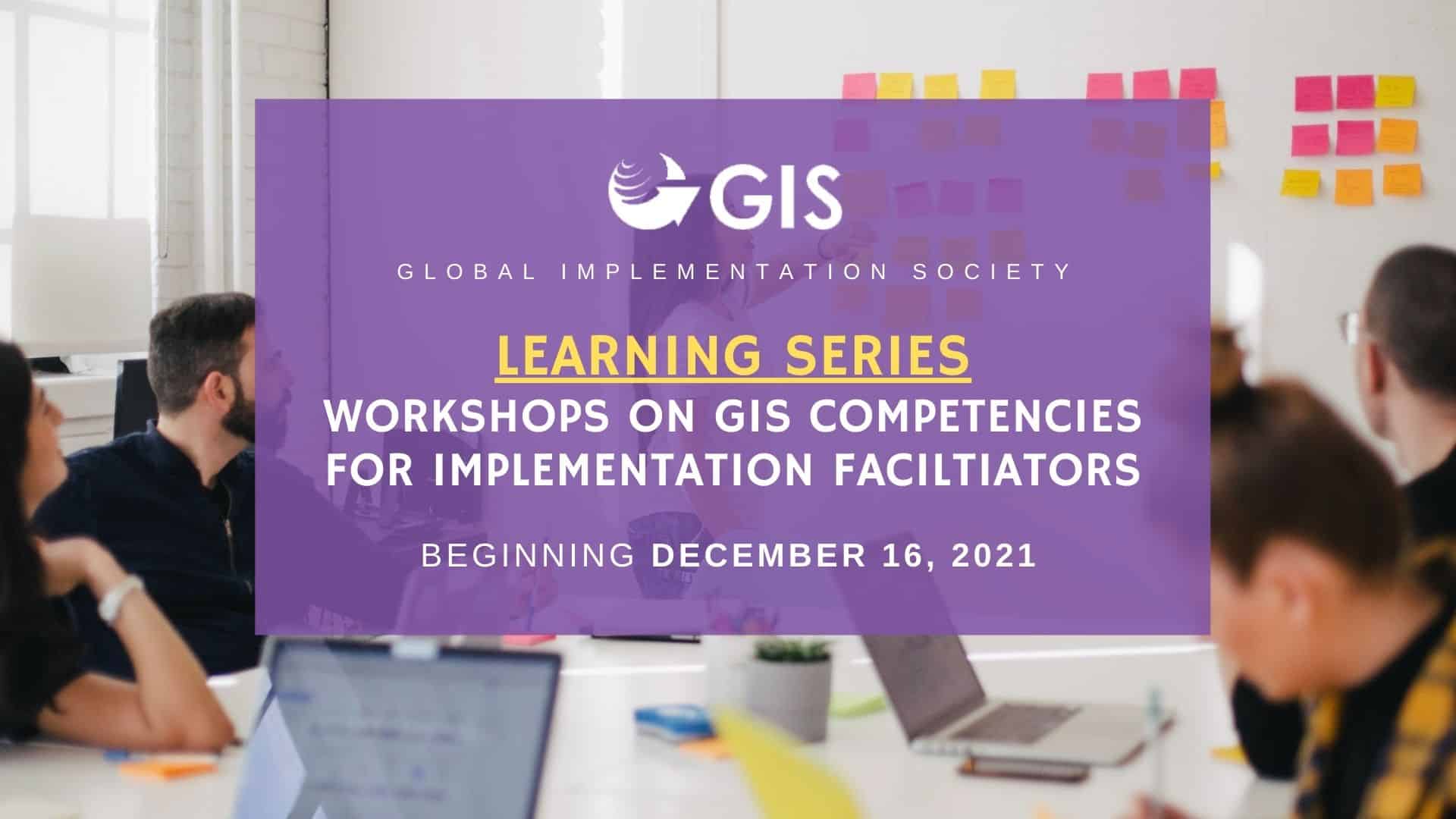 Implementation Science in Action: Applying Competencies In Sectors – Learning Series
The Global Implementation Society is developing a series of interactive workshops exploring domains from our recently updated Competencies for Implementation Facilitators and their application across different work environments, with the aim of putting implementation facilitator competencies to work in practice.
Sessions will be broken out by sector (e.g. Education, Criminal Justice) and competency domain (i.e. Knowledge about the Evidence-Based Intervention and implementation methods, Diagnosis and Data Analysis, Implementation team, Understand Engage and Collaborate with Those Implementing the Innovation, Facilitating Change).
Events will be facilitated by a wide variety of volunteer GIS leaders and experts, and while workshops will be sector-specific, we believe cross-sectional participation from individuals of different sectors and regions will provide the most valuable learning experiences. We hope that you will make time to attend a variety of these workshop events, and we will vary times to ensure wider participation from all global regions.
90 Minute Virtual Workshops
30 minutes - overview: implementation science applied within the sector
20 minutes - expert panel Q&A
20 minutes - breakout groups - sector-specific indicators for competencies
20 minutes - wrap-up discussion, using the competencies
Upcoming Events
---
Get Notifications of Future Events