Becci Akin, Ph.D.
My approach to implementation is anchored in a belief that collaborative and participatory approaches, grounded in equity-driven principles, are vital to accomplishing social, economic, and environmental justice. The advancement of implementation practice, policy, and research is key to this work. To address the local and global needs of our most underserved and marginalized populations, we must leverage implementation science toward making significant and meaningful social change.
As a board member of the Global Implementation Society (GIS), I will share my expertise and work in partnership with other members to accomplish the goals of the GIS. Having nearly three decades of practice, research, and leadership experiences, including working in a public-private university partnership for the last decade, I come ready to contribute to the board's continuing efforts. I will offer my experience, training, and critical thinking on how the GIC can expand its pursuits to advance the field of implementation practice, research, and policy.
From participating in the Global Implementation Conference (GIC) and having conversations with highly revered colleagues who have served on the Board and/or led the GIC, I have a keen interest in serving with such competent and committed professionals. For these reasons, I am humbly honored to seek a position on the GIS Board.
Becci Akin is Associate Professor and PhD Program Director in the School of Social Welfare at University of Kansas. Dr. Akin has worked in child welfare as a caseworker and policy advocate and community-based agencies as a macro practitioner on a wide range of human service issues. Her scholarship focuses on understanding the keys to successful implementation and effective and equitable interventions for families involved in child welfare. Dr. Akin's recent publications have examined barriers to permanency for children with serious mental health problems; parent engagement in parenting interventions; frontline staff perceptions on implementation; and outcomes of parenting interventions in child welfare. Dr. Akin has served as principal/co-principal investigator on seven federally-funded studies. Her newest initiatives include collaborating with colleagues to co-lead evaluation of the national Quality Improvement Center on Domestic Violence in Child Welfare, and implementing statewide coaching informed by implementation frameworks. Dr. Akin has published nearly 40 articles in peer-reviewed journals, and presented 65+ papers at national and international conferences. She currently serves on the U.S. Children's Bureau Curriculum Advisory Committee for the Building Evidence Training Project and the editorial boards of the Journal of Public Child Welfare and Developmental Child Welfare.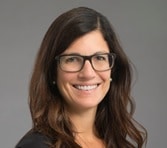 Susie Breitenstein, PhD, RN, FAAN
I am honored to stand for election to the Board of Directors of the Global Implementation Society (GIS). If chosen to serve, I will actively engage in the development of the three main initiatives of the GIS (the biennial conference, the Global Implementation Society (GIS), and Global Implementation Education initiative). I am an inaugural member of the GIS, attendee at the 1st Biennial Global Implementation Conference, and active member of the GIS Journal Committee. I have served other professional organizations in a variety of capacities, a few highlights include:  Chair of the 2020 conference planning committee for the Midwest Nursing Research Society, Chair of the 2017 Conference planning committee for the Society for Prevention Research (SPR), dissemination and implementation abstract theme committee chair for SPR, and have served as an executive board member of a collaboration focused on implementation of evidence based interventions in early childhood. As a board member, I am committed to applying my skills, passion, and knowledge to develop and advance the GIS initiatives. With a focus on the importance of our work in implementation practice and science as an agent of change in policy and in peoples' lives, I will serve this board with distinction.
Susie Breitenstein, PhD, RN, FAAN is an Associate Professor and Director of Community Outreach and Engagement at The Ohio State University College of Nursing. Her clinical training is as a child and adolescent psychiatric nurse and her research focuses on mental health prevention through implementation and dissemination of evidence-based parent training interventions. Her body of work is focused on promoting positive parent-child relationships and developing sustainable and innovative methods for delivering interventions, including examining local adaptations.  Dr. Breitenstein has developed, tested, and implemented a reliable and valid measure of intervention fidelity for the group-based Chicago Parent Program, leads fidelity assessments across wide scale implementation, and consults on adaptations for other behavioral change interventions. With funding through the Robert Wood Johnson Foundation and Agency for Health Care Research and Quality, Dr. Breitenstein developed a tablet-based adaptation of the Chicago Parent Program, called ezParent. The ezParent is an innovative delivery strategy targeting young children and families experiencing economic and social hardships with an emphasis on increasing availability and access to interventions. Dr. Breitenstein works closely with mental health and primary care practitioners in her research to assure ecologically valid and acceptable methods for implementation.
Nancy H. Covell, Ph.D.
Throughout my career, I have worked within state-funded intermediary organizations to assist in the scale-up of evidence-based practices and have developed an appreciation for how complex and challenging implementation can be.   I was trained as a scientist-practitioner and spent my early career overseeing randomized controlled effectiveness trials in behavioral healthcare programs.  Through those experiences, I came to understand the limitations of existing methods to evaluate and solve real-world implementation problems.  Searching for alternatives, I quickly became a fan of the work being shared through the Global Implementation conferences and Society and joined as a founding member.  I have always felt a kinship with GIS members who both work in real-world practice settings and maintain a commitment to scientific rigor. While there are differences within and across countries and within and across content areas, there is much to be gained from sharing knowledge about common elements and challenges that face all who are on the ground doing this work.  I enjoy working as part of a collaborative team and am committed to sharing my experience in supporting and evaluating implementation to help advance the work of implementation science, practice and policy in real-world settings.
Nancy H Covell, Ph.D., a licensed Clinical Psychologist, is Associate Director for Implementation Support Systems and Director for the Focus on Integrated Treatment Initiative for the Center for Practice Innovations (CPI) in the Division of Behavioral Health Services and Policy Research at Columbia Psychiatry and the New York State Psychiatric Institute. Since its inception in 2007, Dr. Covell has been part of the senior leadership team for CPI, a state-funded intermediary organization that provides blended (e-Learning and in person) training and targeted implementation supports (organizational-, provider-, and service recipient-level) to help behavioral healthcare agencies throughout New York adopt evidence-based practices.  Dr. Covell is also an Assistant Professor of Clinical Psychology (in Psychiatry) in the Department of Psychiatry at Columbia University Vagelos College of Physicians and Surgeons. Prior to joining CPI, Dr. Covell worked with the state of Connecticut for 10 years to implement evidenced-based practices, with a focus on treatment for people with co-occurring mental health and substance use disorders.  She has over 50 publications related to mental health services and implementation research.  In addition, Dr. Covell is a member of the Global Implementation Society (GIS) workgroup developing a new journal for the society.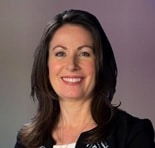 Maureen Dobbins, RN, Ph.D.
I have worked collaboratively with the public health sector in Canada for twenty-five years to support the use of the best available research evidence, alongside many other forms of evidence and knowledge, in policy and program planning decisions. As a researcher, I have utilized a vast array of research designs to explore both quantitatively and qualitatively policy and program decision making, as well as evaluated the impact of a variety of implementation interventions. As Scientific Director of the National Collaborating Centre for Methods and Tools since 2011, I have had the opportunity to put into practice the knowledge gained from the many implementation science studies conducted previously. Along the way I have learned many valuable lessons about the complexity of implementation practice and science, working in partnership with decisions makers, and the co-creation of new knowledge with decision makers. I am passionate about learning from others about their efforts in implementation practice and science and helping to share broadly the many lessons learned.
Maureen Dobbins, RN, PhD is a professor in the School of Nursing at McMaster University. Her research efforts seek to understand knowledge translation among public health decision makers in Canada. Her program of research has: identified barriers and facilitators to research use; explored the information needs of public health decision makers; and developed, implemented and evaluated a variety of knowledge translation strategies for public health decision makers. Since 2001, she has been the Director of Health Evidence (www.health-evidence.ca), a single source of high quality effectiveness evidence and one component of a comprehensive knowledge translation strategy for public health decision makers worldwide. Since, 2011, Maureen has been the Scientific Director of the National Collaborating Centre Methods and Tools, one of six National Collaborating Centres for Public Health in Canada. The NCCMT provides leadership and expertise in helping public health professionals put research evidence into policy and practice.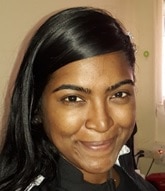 Krpasha Govindasamy BVSc, MPH, Ph.D. Candidate
Much of my work over the last ten years has been spent gaining an understanding of what impedes the implementation of health related policies and regulations as well as experimenting with ways to go beyond the accepted barriers to evidence based decision making for animal and human health.  I have learnt that as much as science can serve is a sceptre to irrational choices, science can also be a soft skill that delivers hope and encouragement in a seemingly unchangeable state, to the people who have the power to take action toward change, ranging from community members to top government officials.  The Global Implementation Society is a bold and brave venture, promising a grand scale effect.  However, sustainability of such an effect is rooted in local initiative to implement policy for the sake of health at the local level within a country.  I see GIS as a means to find and showcase local initiatives of policy implementation, so that large scale program designs may learn from what works at a smaller scale and adapt accordingly for local conditions, whilst building the scientific capacity of local implementers of policy and drawing them into the GIS network.  Implementation is a complex problem, so it follows that a GIS is a complex adaptive system.  I would like to be a part of the adaptation process as the world shifts gear into the post-normal era of science.    
I am a veterinary epidemiologist with a strong interest in utilizing a systems approach to complex human and animal health problems of economic and public importance.  I qualified with a BVSc in 2005, and a Master's in Public Health in 2013 focused on evaluating the capacity of a district health unit to detect and respond to rabies.  I am currently completing my PhD, dealing with a systems approach to brucellosis at the human-cattle-farm interface in a developing country.  I have served on the executive committee of the Southern African Veterinary Epidemiology and Preventative Medicine (SASVEPM) from 2014, and was president of this committee since 2017.  I am also the current International Society for Veterinary Epidemiology and Economics Africa (ISVEE) representative until 2021.  I have worked for provincial government as a veterinary epidemiologist since 2014, and served as the project manager of One Health initiatives in the province since 2016.  I currently also lecture medical students on "One Health" and provide scientific advice to the Dyer Island Conservation Trust for marine and seabird conservation.
Mara Hart, Ph.D.
It would be an honor and a privilege to serve as a member of the Global Implementation Society Board of Directors for the next three years.  I am passionate about focusing my time and energy on the greater good –whether that be in the personal or professional realm.  Serving the GIS as a member of the Board of Directors would enable me to continue this pursuit.  I have strong organizational, writing, and collaborative skills.  I bring an experienced practitioner lens to the work of implementation and am continuously learning as I strive to bring the Science of Implementation to the practitioner level in an effort to effect meaningful change in the field of education.  Though I could not have articulated it at the time, I have been aware of the need for a systemic and comprehensive approach to the implementation of evidence-based practices since I first entered the classroom as a high school English teacher.  I would be thrilled to lead this important and meaningful work as a member of the GIS Board of Directors.
Dr. Maura Hart has over 25 years of experience supporting teachers and administrators in their professional learning journeys in her work with classroom teachers, school and district administrators, education graduate study students, and pre-service teachers.  She also facilitates teams at the school, district, and state levels in the selection and implementation of evidence based practices within a cycle of continuous improvement.  Currently, Maura is an independent Education Consultant for Lean-In Consultants based in New Hampshire, and an adjunct faculty member in the Education Department of Antioch University.  She is passionate about supporting all students to learn in the general education classroom and has focused her work on this objective throughout her career. Dr. Hart began her career as a middle and high school Language Arts and English teacher in NH and VT.  She lives on a small farm (which is really just expensive Petting Zoo) in Plainfield, NH with her husband and three teenage daughters.  In her spare time she teaches Jazzercise, hikes in the woods, skis both downhill and cross country, and spends as much time with her family as she can.

Francisca Infante, Ed.M.
My major task as a GIS board member will be to broaden the Global Implementation Society to Latin America, starting with identifying people and institutions who are working with implementation science in Chile, to follow with other countries and networks.
Since 2011, when I was the first Latin American professional to participate in the Global Implementation Conference in Washington D.C. the field has expanded into academia, policy and local programs. Introduced into Implementation Science by Triple P, an international parenting program that used an implementation science framework, there was one man from Africa, and me from Chile--both representing the Global South.
Francisca Infante E. has spent her career implementing and evaluating policies and programs addressing human development, equity and social justice. Her main skills are to bring different stakeholders together into processes for social change.  She has worked at the Panamerican Health Organization/World Health Organization in Washington D.C. developing international experience on adolescent health and development. Later she moved back to her country to work in the Ministry of Health as a technical advisor on human development and social equity, leading country wide civic participation and intersectorial alliances for addressing social determinants of health.
She is now Dean of Social Science at Universidad de las Américas in Chile, where she does research and curriculum development on citizenship education and community engagement. Her interest is creating innovative teaching and learning models to address the equity gap. She was one of the founders, and for five years, director of a community engagement program informed by implementation science, where students and community leaders codeveloped interventions to address social determinants of health. Last year the Program www.observatorioudla.cl. received an honorable mention for the McJannett Prize from the Talloires Network--a worldwide network of universities committed to citizenship development.
For several years she worked in Triple P Latin America where she learned about implementation science. Since the first conference in 2011 Washington D.C. she has incorporated implementation science in her practice in order build evidence as well as define key elements for replicability and bringing good programs to scale.
Lynn Kemp, Ph.D.
I would be very honoured to serve as a Board Member of the Global Implementation Society (GIS). I firmly believe that improving individual models of health care and services, whilst necessary, may not be sufficient for guiding the implementation decision making about the most efficient and sustainable changes needed to address the 'wicked problems' of our societies such as the impacts of poverty and inequalities. My personal mission is that no person, and particularly children, should have their potential limited by the settings into which they are born and live.
The Global Implementation Society is uniquely placed to support researchers, practitioners and policy makers to work together to take system implementation approaches. If elected, I would use my position to support learning and advocacy for improved transdisciplinary understandings to reduce the unhelpful impacts of debates such as 'fidelity versus adaptation' and 'single versus system' that are hampering effective implementation and societal change. We are at a critical point in international health and social care, where concepts such as 'precision public health' are challenging simplistic models of intervention and implementation. I will particularly focus on connecting colleagues internationally to place the members of the GIS at the forefront of these developments.
Distinguished Professor Lynn Kemp is an international leader in the field of community early childhood interventions and translational research. She trained and worked as a registered nurse for 10 years and holds a PhD in Health. Her academic career commenced in 2002. In 2011 she was made Associate Professor and Director of the Centre for Health Equity Training Research and Evaluation at the UNSW Australian. In 2015, Lynn joined Western Sydney University as Professor of Nursing and Director of the Centre for Translational Research and Social Innovation, and was a NSW Premier's Women of the Year finalist.  
Lynn has undertaken significant children and young people's research, including world and Australian-first intervention studies. The Maternal Early Childhood Sustained Home-visiting program she developed is now implemented across Australia, the UK, USA and South Korea, serving over 15,000 families worldwide. In South Korea, Lynn's work has been instrumental in establishing a child and family service system, helping the city's 10 million residents who previously had no access to such support. 
She is recognised by leaders in her field as being driven by a commitment to bettering the injustices of health inequalities and she follows evidence about targeting early childhood to achieve that.

Terrance McCarthy, Ph.D.
A nomination for the Global Implementation Society Board of Directors is truly an honor and I would be humbled to serve the GIS in that capacity. As a K-12 educator, I would bring the perspective of a practitioner with over 20 years of experience working with various stakeholders to implement evidence-based practices in schools. As a researcher, I have explored unique ways to build interdisciplinary connections between the various strands of implementation science. Applying the Theoretical Domains Framework to education, I identified ways that model could better explain the barriers and facilitators of a school-based implementation. My leadership experiences have afforded me the opportunity to work with diverse, and often nascent, groups to achieve common goals. Most importantly, I am, at the core, a collaborative learner who is eager to challenge myself and others to engage in divergent thinking and enact emergent solutions. This is an exciting time in the field of implementation and I would welcome the opportunity to serve on behalf of the GIS, and its members, to fulfill its critical mission in the years to come.
Dr. Terrance McCarthy has over 20 years of experience working in K-12 public education. Throughout his
career, he has led diverse groups of stakeholders through implementation and change initiatives.  As a
leader, Terry is passionate about leveraging evidence-based implementation practices as a vehicle to
equity, access, and inclusion for the students and families he serves. Currently, Terry is the Director of
Humanities in the Webster (NY) Central School District and leads the district's diversity initiatives.  Terry
holds an EdD in Executive Leadership from St. John Fisher College, where he focused his dissertation on
the implementation of evidence-based programs in K-12 settings. With his study, Terry applied the
Theoretical Domains Framework to a School-based environment to better understand the barriers and
enablers for the implementation of EBPs. Dr. McCarthy was recognized by the Fisher faculty with the
"Exemplary Performance in Scholarship Award". Terry serves on the boards of a number of professional
organizations, including as vice president of the New York State Social Studies Supervisory Association
and co-treasurer of the New York chapter of the National Association of Multicultural Education.
Additionally, he is a Founding Member of the Global Implementation Society and actively serves on the
Professional Learning and Resources Committee. 

Heather Morris, Ph.D.
My name is Dr Heather Morris and I am a postdoctoral research fellow at the Monash Centre for Health Research and Implementation (MCHRI) and an adjunct senior research fellow at Monash University.  I seek a place on the Global Implementation Society (GIS) board in order to shape the future of the Initiative and strengthen the global ties of implementers through collaboration and conversation.  In my view, all people within the global implementation community are dynamic leaders who breakdown siloes and drive change on multiple levels.  As a new entrant to this community, I can provide a unique lens to the board and a voice that reflects emerging skills and practice.  In addition, as an American born but Australian bred woman, I understand more than most, how context and culture shape conversation.  I want to use my experience to support global implementers, at all levels of understanding.  These active agents can strengthen workforce and organisational capacity to implement new innovations in the real world.  If elected to this role, I will work to uphold the vision of the GIS as it seeks to promote effective implementation practice, policy and science.         
Dr Heather Morris is a postdoctoral research fellow at the Monash Centre for Health Research and Implementation (MCHRI) and an adjunct senior research fellow at Monash University.  As an early career researcher, she has continued to follow her interests in supporting maternal and child health and wellbeing, particularly for the most vulnerable families in our communities.  Dr Morris has experience in evaluation research largely been about the delivery of programs in not-for-profit, community service organisations.  These evaluations have used implementation science as the framework through which the research was conducted.  This has enabled the development of papers, reports and recommendations that are useful and relevant.  Currently, Dr Morris is evaluating a supported playgroup and home visiting program that engages complex families with multiple risk factors for vulnerability.  Initial findings show a reduction in social isolation for parents, and significant advances in developmental milestones in the children who attend.  In addition to this work, Dr Morris is supporting the academic community by giving guest lectures, peer reviewing articles for several journals, supervising PhD students, and mentoring two colleagues from disadvantaged communities.  In future, she will strengthen her practical implementation skills and knowledge in order to support vulnerable children and their families.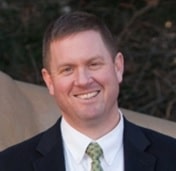 Daniel F. Perkins, Ph.D.
Daniel F. Perkins is a Professor of Family and Youth Resiliency and Policy at the Pennsylvania State University. He is Principal Scientist and Founder of an applied research center, the Clearinghouse for Military Family Readiness at Penn State (http://www.militaryfamilies.psu.edu/).  The Clearinghouse is designed to promote and support: research-based decision-making; the selection, dissemination, and implementation of evidence-based programs and practices; and the evaluation of programs and the identification or creation of measures and metrics.
Daniel is interested in hybrid evaluations of preventions and interventions, implementation science, and community-based delivery models. Dr. Perkins has been designing and evaluating strengths-based family and youth development programs in 4-H and Cooperative Extension and leading complex projects for more than 20 years. Since 2001, he has co-led the implementation of PROmoting School/community-university Partnerships to Enhance Resilience (PROSPER) - an evidence-based University-community partnership model for delivery, dissemination and sustainability of evidence-based preventive interventions. Dr. Perkins is a co-principal investigator on a large-scale longitudinal study of post-911 transiting veterans entitled "The Veteran Metrics Initiative" (TVMI study; http://www.hjfcp3.org/tvmi/tvmi-linking-program-components-to-post-military-well-being/). For TVMI, he leads efforts to distill programs for veterans into their common components and examine the link between components and veteran well-being throughout the transition process.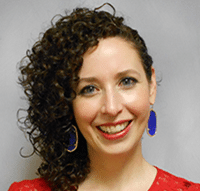 Jennifer Pierce, Ph.D.
My core professional objective is to improve the educational trajectories of children, particularly those from typically marginalized populations. Knowing that achieving significant improvement for these students requires the application of Implementation Science to the every-day work of practitioners, I partner regularly with teachers, leaders, researchers, and policymakers to increase their implementation capacity. Leveraging my experience as a teacher and leader in impoverished communities, as an adjunct faculty member in teacher preparation programs, and as a special education researcher at a non-profit research organization, colleagues and clients alike trust me to support their efforts to identify and reduce the complex, systemic barriers that impact children's educational outcomes.
I'm honored to be nominated to the Global Implementation Society 's (GIS) Board of Directors. As with my role as a lead for the GIS Standards Committee, society members can expect me to share my experience advancing practitioners' application of Implementation Science key findings, policies, and resources to their unique contexts. I will also advocate for implementation research. To achieve these goals, I will be responsive to the needs and ideas of members, collaborate with world-wide partners to support an inclusive community, and offer innovative, yet feasible strategies for creating coherence across the GIS workstreams.
Jennifer D. Pierce, Ph.D., is a Senior Technical Assistant Consultant and Researcher at the American Institutes for Research (AIR). She has experience working as a teacher, coach, and as a building and district-level leader. She has also worked in higher education as a research assistant and instructor. Her expertise focuses on supporting the implementation of evidence-based interventions by teachers and schools, including professional development and coaching models to reduce the research-to-practice gap; Implementation Science frameworks and factors associated with sustained use of evidence-based interventions; and, the application of Multi-Tiered Systems of Support. At AIR, Jennifer leads several teams that address systems change for the National Center for Systemic Improvement, and she is the implementation lead for two randomized control trials. She has authored practitioner-oriented articles and resources (including online coaching modules) and is writing a book on coaching to improve teaching, learning, and educational systems. Currently, Jennifer serves as the lead for the Global Implementation Society's Standards Committee. She earned her Ph.D. in Special Education from the University of Washington, Seattle and lives in New York City.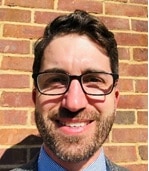 Aaron Sawyer, PhD, PMP
I am honored to be a candidate for Global Implementation Society (GIS) Board of Directors. Though I have been a member of several professional societies over the past two decades, none has generated the same level of excitement and sense of purpose as GIS. As a founding member, I was immediately impressed with the diversity and accomplishments of other members, including many of my professional heroes. As Co-Chair of the Professional Learning and Resources (PLR) Committee, I have welcomed the opportunity to apply leadership skills and program development expertise to help GIS clarify its mission, goals, and objectives. Together, we have been able to organize teams of experts to advance the GIS mission. I strongly believe that implementation science and practice can be strengthened by focusing the field toward a unifying vision and bringing multidisciplinary professionals together to collaborate and learn from one another. As a board member, I would focus on: (1) strengthening membership and global affiliations, (2) building organizational infrastructure to support success across our portfolio of initiatives, (3) establishing pilot centers of excellence that can embody the standards we put forth for the field, and (4) developing the next generation of implementers through training and mentorship opportunities.
I entered the world of implementation two decades ago while working in a residential psychiatric hospital. I saw missed opportunities in children's case files and wondered what interventions could have been provided to keep them safely in their homes At the University of Missouri, I studied under Multisystemic Therapy (MST) co-developer Chuck Borduin, published clinical research, and provided therapy in the community. I gained a deep appreciation for the complexity of implementing on a global scale, and I experienced the challenges inherent in delivering services to families with multiple risk factors. After postdoctoral studies at Johns Hopkins, I turned toward a consulting career with the U.S. Military Health System (MHS). I initially led evaluation teams and conducted trainings on evaluation and program development. Later, I managed a multidisciplinary knowledge translation (KT) team and developed a Systems Approach to KT that combines systems engineering, change management, and implementation best practices. Today, we are refining this approach and applying it to the most serious challenges facing the military population. I also assumed the role of portfolio manager, which allows me to support multiple teams across the MHS. Throughout my career, creativity, empathy, and a team approach have been essential to problem-solving.

Paul Tortolani, MPA, Ph.D.
I have studied, observed, and experienced the evolution of the art and science of management in multiple contexts.   Evolution is a nice way of saying change and, to many, change is a lot of things; mostly unpleasant, discomforting, and threatening.  Change must be managed.  Conditions and circumstances in all contexts are continuously in a state of flux, and in competitive environments, change is a constant, disruption is deliberate, and adaptation is essential.
Please view my candidacy for a GIS Board seat as an opportunity to share many years of study, exposure, practice, and mistake making with future managers and practitioners.  I offer a practitioner's perspective, an understanding of the challenges of learning an intervention while implementing it, familiarity with strategies for sharing knowledge with others to improve their skills, insights on an organization's preparedness to implement change, and an unending curiosity about how to improve the functioning of organizations.
Selection by my new colleagues would represent to me an unparalleled honor.  Regardless, I will remain committed to the purpose and work of GIS at Wilson.   In its spirit, I will continue to prepare for, and help others prepare for realizing the goals of their interventions as an active member of this transdisciplinary, global learning community.
My professional biography begins in the political and public sectors, working on electoral campaigns and in government, concluding as Commissioner of Commerce for Massachusetts; includes over 30 years teaching on the undergraduate and graduate levels in both disciplines, serving as Dean and Vice President of Academic Affairs at different institutions; and, most recently working for education-related companies.
In my current position at Wilson Language Training, I have been able to apply the principles of Implementation Science in education settings across the US.  I oversee regional implementation teams which: create school district plans that introduce literacy interventions, incorporate the formation of local implementation teams, outline the interventions to be implemented, orient administrators to the interventions, train and coach frontline practitioners to use the intervention as designed and co-manage the implementation.
I have also contributed to the creation of the Wilson Implementation Network consisting of schools using Implementation Science principles to guide these interventions.  We documented their experiences with successful or promising implementation practices in different contexts in practice profiles which are shared with other districts for orientation and emulation.  The greatest lesson learned in this work is that the implementation strategy is as important as the intervention being implemented.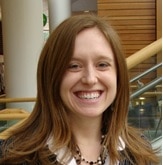 Kea Turner, Ph.D., MPG, MA
The Global Implementation Society (GIS) has enriched my professional life and connected me with inspiring colleagues who have devoted their careers to advancing implementation as a science and a practice. I have found GIS to be a vibrant and supportive community that sparks innovative ideas and facilitates collaboration and continuous learning. Over the past year, I have had the privilege of serving as co-chair of the Professional Learning and Resources Committee with Aaron Sawyer. In this role, I have observed how much GIS members can accomplish. As an example, our committee has recently launched a webinar series to set the stage for the Global Implementation Conference and to ensure that thoughtful dialogue about implementation science continues beyond the conference.
I would love to expand my service to GIS by serving on the Board of Directors of the Global Implementation Society .  In this role, I would continue working towards and advancing opportunities for GIS to expand its global reach and membership, develop learning opportunities to advance implementation practice, support network building across members, and facilitate an open and continuous dialogue with members to ensure that GIS keeps pace with the evolving field of implementation science. Thank you for your consideration. 
Dr. Kea Turner is an Assistant Professor in the Department of Health Services Research, Management and Policy at University of Florida in the U.S. She received her PhD degree in Health Policy and Management from UNC Chapel Hill and completed a postdoctoral fellowship at the University of California at San Diego. Dr. Turner holds a master's degree in public health and a master's degree in education from UNC Chapel Hill. Prior to graduate school, Dr. Turner worked on implementation of public health programs and policies including the Affordable Care Act in her role as a policy advisor for the U.S. Department of Health and Human Services and as a public health analyst for the Louisiana Department of Health.
Dr. Turner's research interests include implementation science, health informatics, and aging. Dr. Turner is currently serving as a principal investigator on a Community Pharmacy Foundation grant and as a co-investigator on a National Institute on Aging grant and on a Centers for Medicare and Medicaid services grant. Dr. Turner teaches a graduate course on quality improvement and an undergraduate course on healthcare policy. She is currently co-chairing the Global Implementation Society Professional Learning and Resources Committee with Dr. Aaron Sawyer.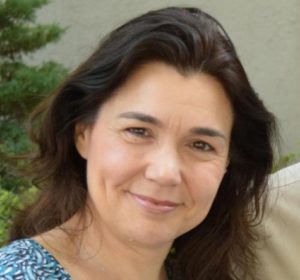 Melissa Van Dyke, MSW, Ph.D.
My interest in serving on the GIS Board relates to its intended purpose: GIS is a mission-driven organisation, intended to support the development of a growing academic discipline and profession for the science and practice of implementation.  Through its collaborative working group structures, GIS has already fostered the necessary conditions to engage its membership in defining, refining, and promoting the profession.
Over the next few years, the GIS membership is well-placed to facilitate the development of the profession:
to promote debate and consensus for shared language related to key implementation concepts. 

To encourage the consolidation of evidence to increase confidence about effective approaches to implementation research and practice, while continuously evaluating and improving the profession's methods.

To foster development of local implementation capacity to achieve socially significant outcomes. 
Along with practical implementation experience and a deep commitment to the implementation profession, my potential contribution to the GIS Board may align with my commitment to attend to the adaptive aspects of our professional endeavours:
Appreciating the human side of change allows for meaningful and sustained progress for the field. 

Diverse perspectives are essential to solving complex challenges and moving forward together. 

Fostering an 'abundance mentality' promotes effective collaboration.

Improvements will be short-lived unless local capacity is developed. 
Melissa Van Dyke, MSW, PhD, comes to the field of implementation after working in statutory services in the United States in the child welfare, children's mental health, and youth justice systems. During her years in state government in the United States, Melissa coordinated and led various organizational and state-wide program implementation and system improvement initiatives.
In 2005, Melissa joined the National Implementation Research Network (NIRN).  During her ten years with NIRN, Melissa provided implementation science expertise while leading and coordinating community, state, and federal initiatives to build organisational and system capacity to fully and effectively implement, scale-up, and sustain evidence-based and evidence-informed programs/practices and policies.
In August 2015, with support from the Scottish Government, Melissa joined the Centre of Excellence for Care and Protection (CELCIS) at the University of Strathclyde, as the International Expert Advisor on Implementation.  Melissa works with key stakeholders to support capacity building in the areas of improvement and implementation science across health, education, and social care.  In addition, Melissa supports various Scottish Government efforts to transfer legislation and policy into practice change that delivers meaningful improvement for children and families.