A Free GIS Webinar
Managing Change and COVID-19
Thursday, March 11, 2021
5:00 - 6:30 PM ET (New York)
This presentation and dialogue will describe the different trajectories and impacts of COVID-19 in the United States and Australia. Using current primary care intervention examples, Dr. Nodora will explore his experience with COVID-19 and how he adjusted his research and practice.  Dr. Patel will discuss the complex interaction of factors that influence adoption of health technology that are dynamic and emergent that require both bottom-up approaches within health services organizations and top down enablement with support from the wider system in Australian primary healthcare pre-COVID. And provide how Australia worked across multiple sectors to implement COVID interventions and prevent spread, and continue primary healthcare services.
ABOUT THE PRESENTERS:
Dr. Bindu Patel, Research Fellow/Senior Project Manager, Health Systems Science, The George Institute for Global Health | AUSTRALIA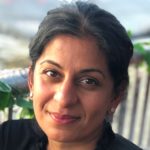 Bindu has over 20 years of experience in epidemiological, heath systems and clinical research in primary healthcare settings worldwide. Bindu has a unique combination of theoretical knowledge, diverse methodological skills, quality improvement and implementation science expertise, complemented with extensive managerial experience implementing intervention studies particularly complex health information technology.
Bindu's current research involves assessing and designing implementation and scale-up strategies of health innovations (interventions, practices and guidelines designed to improve health) that include team-based models of care, multisectoral collaboration, and cost-effective interventions for non-communicable diseases ('best buys'). Bindu has an interest in co-design approach to strengthening primary healthcare systems and improving noncommunicable disease outcomes by addressing the combination of physical, social and behavioural determinants of health.
Bindu is passionate about progressing the field of Implementation Science, developing and sharing evidence-based research to support the formulation, implementation and scale up of interventions. The ultimate aim being to improve healthcare equity, efficiency and effectiveness of services, interventions, governance and policies. Bindu believes in the application of transdisciplinary tools and approaches to understand the mechanisms of implementation science and complex adaptive systems thinking.
Jesse Nodora, Associate Professor, Herbert Wertheim School of Public Health & Human Longevity Science, Director, Community Engagement, Altman Clinical and Translational Research Institute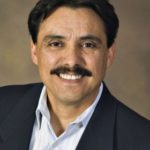 Dr. Nodora is currently an Associate Professor in the Department of Family Medicine and Public Health at the University of California, San Diego and a member of the UC San Diego Moores Cancer Center.  He received a doctor of public health (DrPH) from the University Of Texas School Of Public Health in 1995 with an emphasis on health promotion.  After 10 years of public health practice in state-level tobacco control, he transitioned to cancer prevention research at the Arizona Cancer Center and the University of Arizona School Medicine. Dr. Nodora's research focus is in informed decision-making, patient-provider communication, health literacy, language and cultural concordant care, and dissemination and implementation science among poor and underserved populations.  His work seeks to produce products and information that can be used by individuals and a variety of systems (e.g., communities, health care, government, non-profits) to promote healthy lifestyles, increase access to care, and improve health outcomes for chronic disease, especially cancer.  His primary grants include research on colorectal cancer screening interventions in federally qualified health centers, bladder health for women (PLUS Consortium), HPV vaccination, and underserved population accrual into therapeutic cancer clinical trials.