What's GIRA All About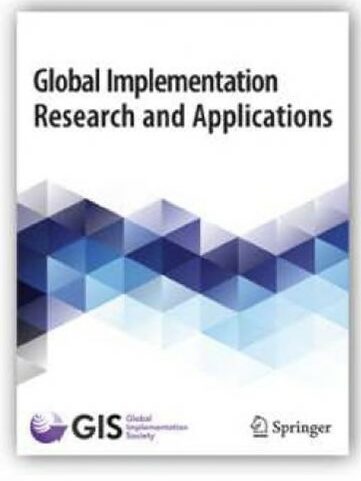 GIRA Description and Ongoing Call for Manuscripts
Global Implementation Research and Applications (GIRA) is the official journal of the Global Implementation Society. Our focus is on research and practice applications that address the full
spectrum of "real world" implementation science and its relevance in diverse disciplines, communities, global regions, service sectors and settings.
GIRA publishes scholarly papers, brief reports, systematic and scoping reviews, protocols, and commentaries. We seek manuscripts that present well-conceived studies, perspectives and
experiences, and commentaries from implementation practitioners and researchers, from policy makers and stakeholders that may focus upon, but are not limited to:
Context analysis, readiness, and capacity development
Development, application, and testing of implementation tools and measures
Implementation theory, frameworks, and models
Implementation-focused planning, design, and evaluation
Implementation challenges, processes, and strategies
Innovation adaptations, dissemination, feasibility, and fidelity
Policy implementation, systems interventions, scale up, and sustainability
Implementation research and practice shape organizational climate, culture, change management, as well as quality assurance and improvement efforts in behavioral health and
child welfare, education, health and justice systems, as well as in business, economics, engineering, information technology, manufacturing, and public policy. Participants from any
discipline in any of these sectors or endeavors can learn from each other through our journal.
We provide support and guidance to authors through our peer review process. Manuscripts average 42 days to a decision.
Potential authors may appreciate reviewing editor descriptions of our journal (below)
Welcome to Global Implementation Research and Applications
Implementation Lessons for Research and Practice
Submission guidelines: https://www.springer.com/journal/43477/submission-guidelines