THE GIS MEMBERSHIP PORTAL
You can use the GIS Membership Portal to:
Renew your membership
Update your profile
View the member directory
Check your expiration date
As a member, you will always select "For Current Members" to login: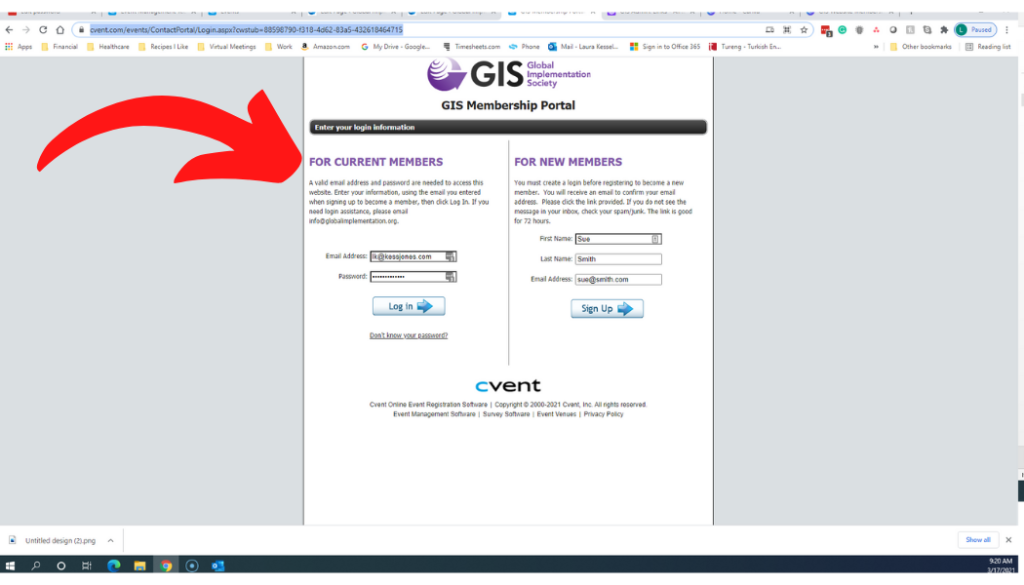 The email will be the one you used to create your membership.  If you aren't sure which one you used, please email us at info@globalimplementation.org and we can check for you. The GIS office does not have access to your password. If you request a new password, be sure to check your junk/spam folder if you do not see it.  It will be coming from Cvent.
1. Renewing your membership
Login to your account, then select "Purchase Membership: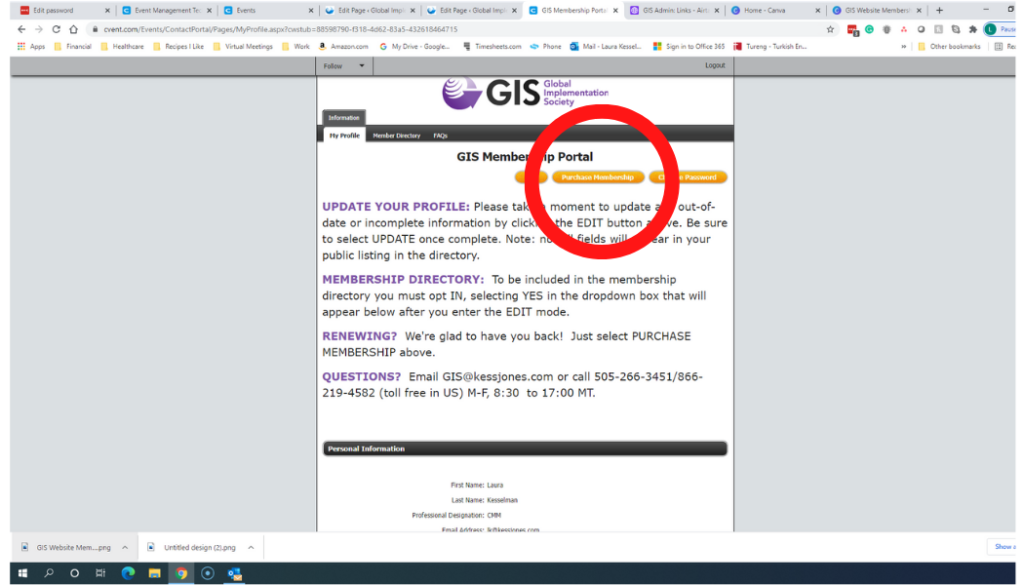 2. Updating your profile
Your profile is what help creates the membership directory; and important tool to help you connect with your fellow GIS colleagues. It is important you verify that you have opted into the directory and that your data is updated to ensure the membership directory is accurate and complete.
Go to the portal, then, follow these steps:
Using the link above, log in as a current member using the email you entered to join/renew.
Select EDIT on the top of the page.
Update your profile. Please complete the online form so that your profile is as complete as you desire. Don't miss the opportunity to add your photo and a brief bio. Note, not all fields in the profile are displayed in the directory, such as an address, phone, and demographic information. Items in red are mandatory.
To be included in the directory, make sure, on the very top of the page above "Personal Information," that "YES" has been selected next to "Display my information in directories."
When you are done with your edits, select "Update". If for some reason it doesn't take you out of the page, scroll to the top. You may have missed a mandatory field and show, in red text, what you missed.
Once back at the main page. Check out your profile in the Member Directory to make sure you are happy with the listing. Just click Edit again if you want to make any changes.  YOU CAN ACCESS THE PORTAL/DIRECTORY AT ANY TIME BY CLICKING ON THE JOIN/RENEW BUTTON ON THE MEMBERSHIP PAGE OF THE GIS WEBSITE.
3. Viewing the member directory
Get to know your fellow members by exploring the Membership directory.  Please note that it may not reflect the full membership as some members have opted out of appearing in the directory.  To view the full member profile, click on the member's name.
This directory has been made available as a resource to network with your fellow members.  It is not to be shared with outside organizations, or used to sell goods or services to your colleagues.
If you are not listed in the directory but would like to be, go to your profile, and on the top, before your name and contact information is a check box you must click to authorize us to include you in the directory.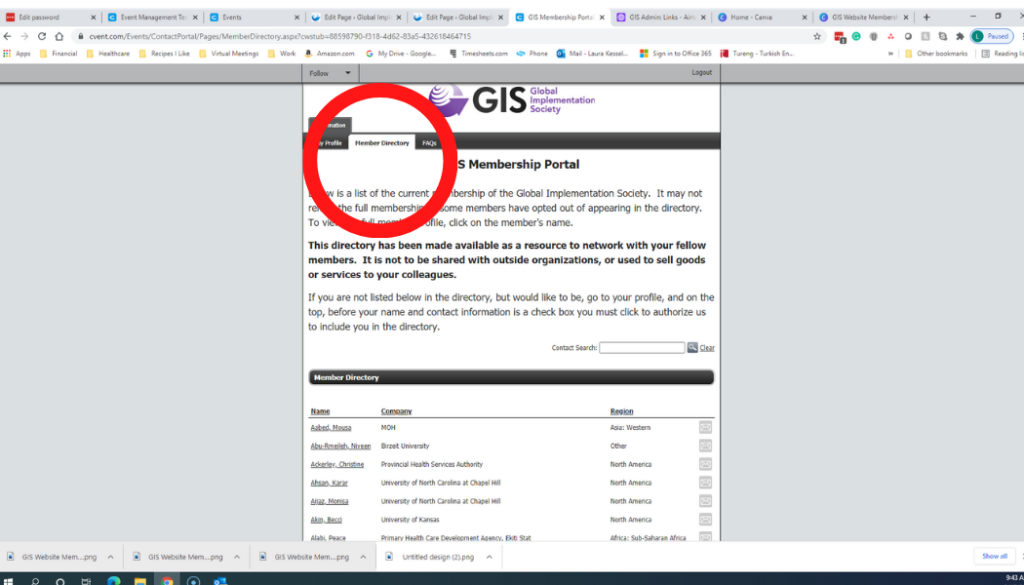 4. Checking your membership expiration date
On the bottom of the first page you see when you log into the portal, the "My Portal" page, you will see a section called "Membership Information."  It is here you can see your membership expiration date.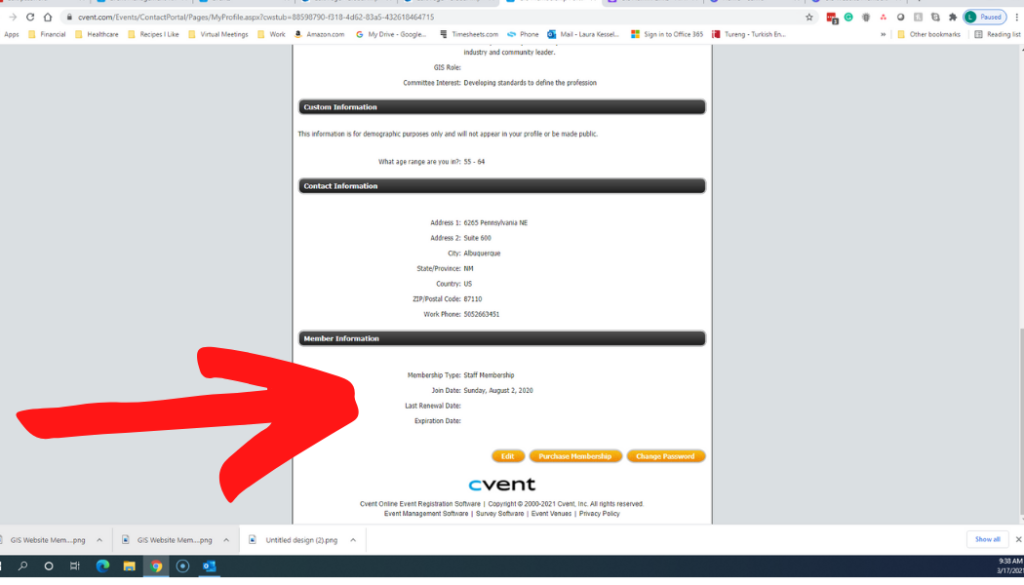 THE GIS WEBSITE
There are sections on the GIS website that are restricted to members only.  To access these, you must log in to the website.  You will have access to this site approximately 48 hours after joining.
To log in, click here on the top right-hand corner of the website and enter the email you used at the time you created your GIS membership: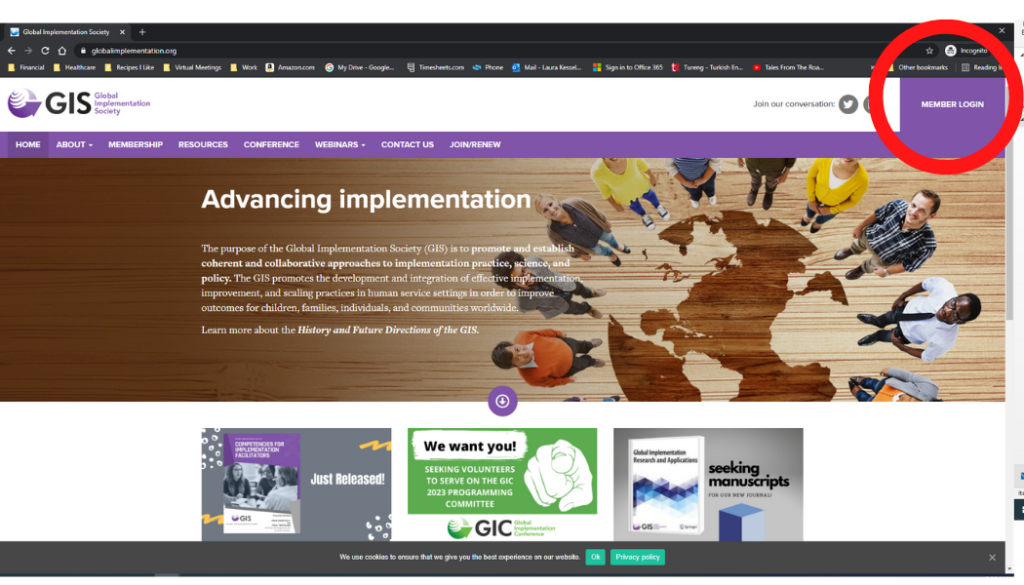 Our office does not have access to your password.  If you request a password reset, please be sure to check your spam/junk folder.
If you are denied access it may mean your membership has expired.  Please contact GIS@kessjones.com for assistance.
NEED HELP?
Email:  kurt.jensen@globalimplementation.org