GIS & WISPR – Exploring Data in Implementation – INTRODUCTION – 20 March 2023
Join the Global Implementation Society and the Western Implementation Society for Practice & Research (WISPR) for a collaborative virtual event about how good data informs effective implementation in practice. Experienced implementation facilitators and practice professionals new to implementation science, alike, can learn best practices in building processes and identifying sources to collect impactful data and integrate insights into implementation decision-making—and why good data practices are critical to effective implementation.
This interactive learning series will explore the data collected, analyzed, and applied throughout implementation projects. Throughout the 5-session series, participants will learn about and discuss training data, coaching data, fidelity data, the decision support data system (DSDS), and how each of these different data types/sources are applied in implementation efforts.
The workshop on 20 March 2023 will serve as an introduction to the series, offering a broad overview of the content and interactivity which will take place in subsequent sessions.
In an effort to facilitate the incorporation of diverse viewpoints, experiences, and backgrounds, participants are encouraged to take part in this series regardless of their prior exposure and experience to implementation efforts. GIS and WISPR share the goal of ensuring that learning throughout the series is applicable across interdisciplinary contexts.
We hope you will join us for this live virtual learning experience!
---
Our Experts & Leaders
Kathleen Ryan Jackson, EdD, is an implementation specialist with the National Implementation Research Network (NIRN) at Frank Porter Graham Child Development Institute at The University of North Carolina at Chapel Hill.
Kathleen has extensive experience in organizational and system change in the field of education, early childhood, juvenile justice, residential schools, and community organizations. Currently, she provides intensive implementation-informed support for two state departments of education in the United States to align their state, regional, and Local Education Agencies in support of practitioners' effective use of practices with evidence. In response to the priorities of organizations from multiple sectors, she is forging partnerships for alignment of implementation and improvement sciences in complex organizations. Kathleen is the founder of the Western Implementation Society for Practice and Research. They aspire to advance practitioner knowledge and effective use of implementation science and practices as an affiliate of the Global Implementation Initiative.
Kathleen was drawn to the field of implementation science following her tenure in the field of educational leadership. Her work focused on access to equitable systems of support, culturally relevant curriculum, and the interaction between students' socio-behavioral and academic success. Kathleen was the outreach coordinator for the Northwest PBIS Network and coordinator for Oregon's EBISS initiative where she provided training and implementation-informed support through the use of the Active Implementation Frameworks. She is passionate regarding the importance of developing a collective commitment to continuous improvement, at all levels of the system with active leadership engagement, so policy will support and sustain effective practice. Kathleen received her Doctor of Education in Methodology, Policy, and Leadership; MS in Special Education; and BS in Psychology from the University of Oregon.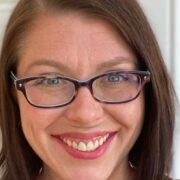 Lillian Groff, Ed. D. completed her Masters Degree in Special Education in conjunction with Project PASS (Preparing Autism Specialists for Schools) at the University of Oregon. For the past four years Lillian has worked as a Special Education Teacher in a Comprehensive Learning Center setting. In 2017, she started in a new position as a behavior consultant with the 4J School District. Lillian works in the Churchill region, and in a handful of schools in the South region. Her research interests center on Behavior Support Plan implementation, ongoing coaching and support, and how to support schools in effectively implementing research based practices that support all students and improve outcomes.
Teresa Schantin, M.Ed, is a Research Assistant with the Center on Teaching and Learning at the University of Oregon and consultant. By design, Teresa is drawn to

educational leadership, systems of support and the use of data to make sound decisions. By happen stance, she has been in the right place at the right time throughout her career. Time and time again, she has been surrounded by world class experts as well as exemplary team members who have come together to model facilitative leadership and effective practices which has proven to be invaluable and has shaped her as an educator. With nearly 30 years in the industry as a teacher, administrator and instructional leader, she brings efficiencies, collaborative practices, effective communication skills and an ongoing commitment to learning in the pursuit of excellence.
Implementation Science is at the heart of everything Teresa does as an educator. She recognizes the power and predictability of outcomes when engaging in the essential components and this framework has become, "the way she does business." Teresa has decades of experience with K-12 schools developing infrastructures to foster strong implementation and sustainability fortified with an articulated shared vision, a continuum of instructional supports, meaningful data collection and decision rules, master schedules that promote equity and an intentional plan to support ongoing coaching and training.
Teresa has worked effectively at the international, state, district and school levels offering collaboration, presentations, technical assistance and coaching support. She prides herself in being able to adapt support to meet the specific needs of her clients by always starting from what is already successfully in place and leveraging those strengths.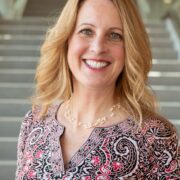 Sondra M. Stegenga Ph.D., MS, OTR/L is an Assistant Professor in the College of Education, Department of Special Education at the University of Utah. She has over 20 years of experience in the fields of health and education serving individuals across the lifespan. She has provided services and supports to children and families as a home visitor, occupational therapist, early intervention program administrator, and state council member across a range of environments including early intervention, schools, and hospitals. She holds a Bachelor of Science in behavioral science, Master of Science in occupational therapy, a Master of Education in educational leadership – special education administration, and a Ph.D. is Special Education – Early Intervention. She also holds certifications as a Special Education Director and Elementary Principal. She has been involved with local, state, and collegiate councils, workgroups, and advisory boards to improve practices for young children with disabilities throughout the United States (e.g. Michigan, Oregon, Utah). Dr. Stegenga's research focus areas include interdisciplinary and interagency collaboration, research to practice - implementation science and policy in family-based systems, and early social emotional assessment and intervention related to school readiness and long-term outcomes. (Linkedin: https://www.linkedin.com/in/sondra-stegenga/)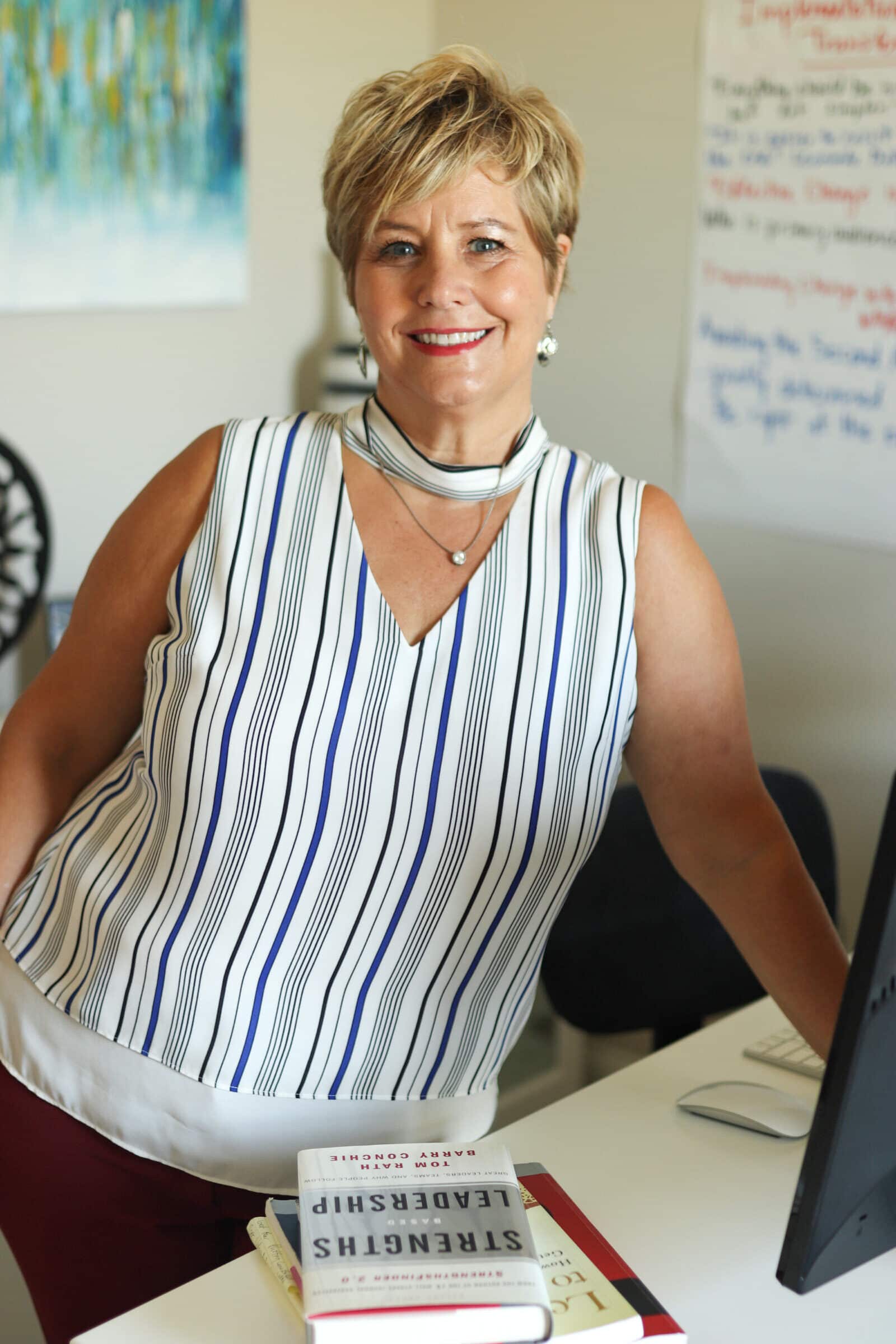 Jenice Pizzuto M.A. Educational Leadership, is a highly experienced implementation specialist, consultant, facilitator, and coach.  She is co-founder and Director of IMPACT Learning and Leading Group, bringing effective systems change to organizations globally. She has successfully led small and large organizations to implement change initiatives and IMPACT results. Her experience includes collaborating with state-wide education initiatives and non-profits and championing and leading large-scale learning events.
She has expertise in supporting large and small school districts to implement innovations effectively. She is a founding member of the Global Implementation Society and serves as chairperson on the Professional Learning Committee. Jenice served Learning Forward as a Learning School's Alliance Facilitator, supporting schools nationally and internationally to implement effective professional learning systems.  Jenice was an integral team member on the Oregon Response to Instruction and Intervention, utilizing implementation science to support scaling Response to Intervention in school districts across the state of Oregon. Jenice was the founding president and past vice president of Oregon Learning Forward. She consults with and serves organizations and leaders as an implementation specialist, coach, facilitator, and collaborator, implementing evidence-based practices.
---
Registration is Open Now!
GIS/WISPR Members or Students: FREE
Non-members (North America, Europe, Australia, New Zealand, Singapore): $10
Non-members (None of the Above): $5
REQUESTED PRE/POST ASSESSMENT - In order to evaluate GIS and WISPR's impact through this session, if you are registering to attend please fill out the pre/post assessment here!
Use the form below to reserve a spot for this event.