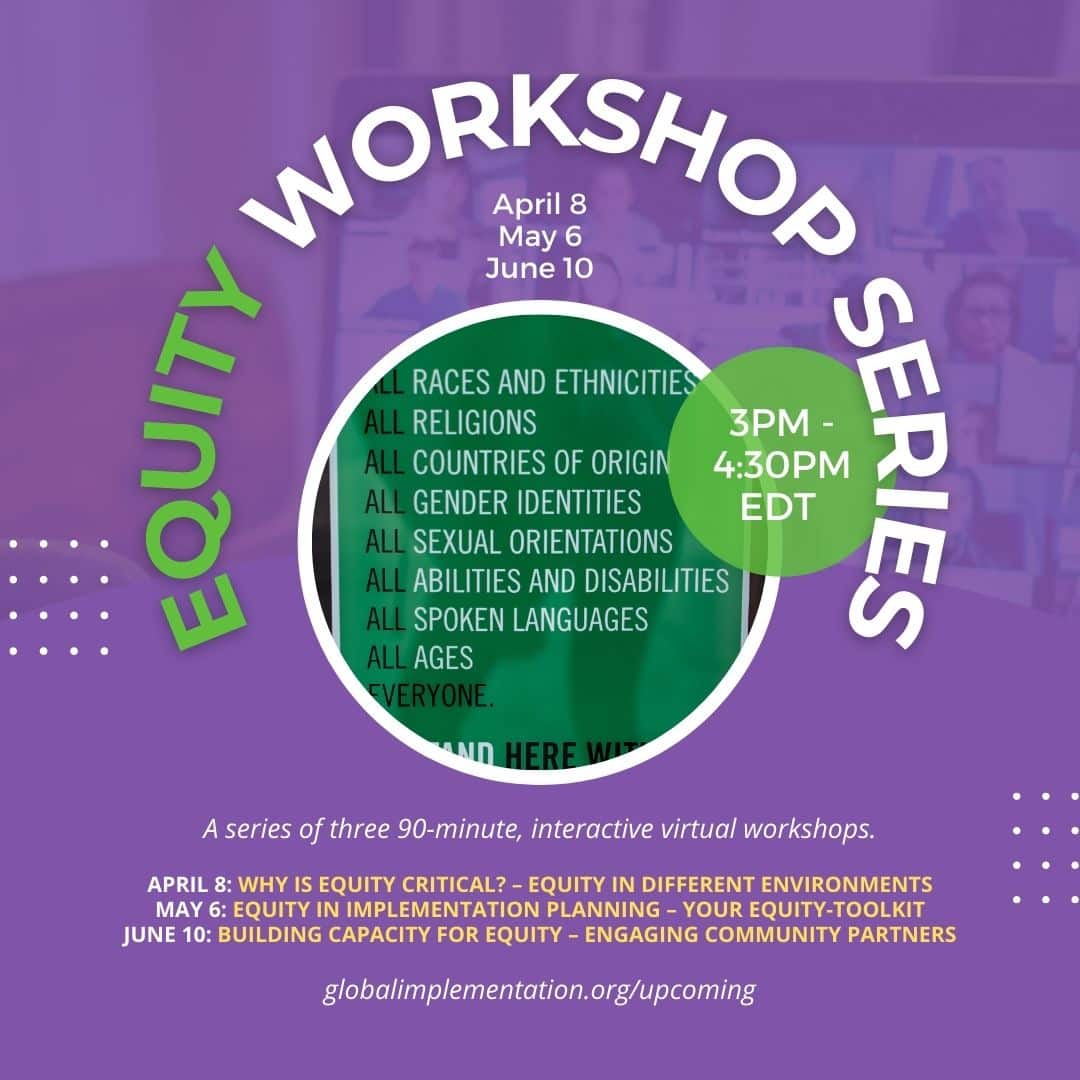 April 8 – Why is Equity Critical? Equity in Different Environments (Equity Series #1)
Join the Global Implementation Society for a mini-series of interactive workshops about incorporating equity in implementation science. Hear from implementation science researchers and practitioners with first-hand experience incorporating equity in implementation planning across a variety of different environments, and bring your own perspectives and challenges to the table—we'll be collaborating on how the global Implementation Science community can help address the attitude-to-behavior gap in addressing equity in our systems and organizations.
Next Events in Our Series
Register for all three with the form, below!
Learning Objectives
Understand how to define equity in a given context.

Identify factors that impact equity in a given context.

Describe activities to be implemented which advance equity within the context of an organization, initiative, or community.
Agenda
April 8, 2022 @ 3PM - 4:30PM EDT (UTC-4)

Introduction & Presentation: Equity in Implementation Science - 10min
Presentation: Equity in Schools - 10min
Presentation: Equity in Healthcare - 10min
Presenter Panel Q&A - 10min
Introducing Group Activity - 5min
Breakout Groups - 10min
Group Discussion - 15min
Breakout Groups - 10min
Group Discussion & Wrap-Up - 10min