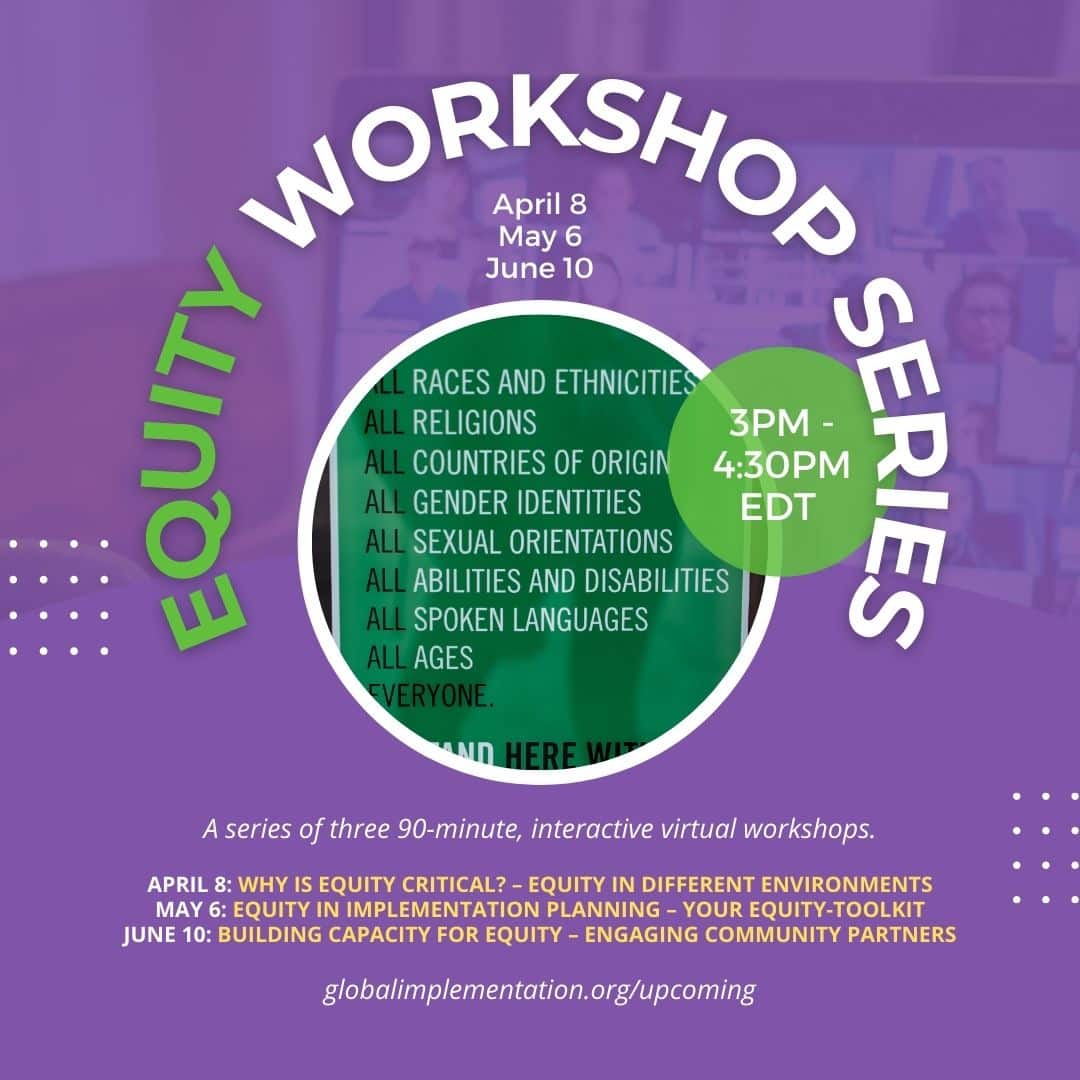 May 20 – Equity in Implementation Planning – Building Your Equity Toolkit (Equity Series #2)
Join the Global Implementation Society for a mini-series of interactive workshops about incorporating equity in implementation science. Hear from implementation science researchers and practitioners with first-hand experience incorporating equity in implementation planning across a variety of different environments, and bring your own perspectives and challenges to the table—we'll be collaborating on how the global Implementation Science community can help address the attitude-to-behavior gap in addressing equity in our systems and organizations.
Other Events in Our Series
Register for all three with the form, below!
Learning Objectives
Understand how equity can/should be incorporated into implementation processes and systems.

Identify tools for promoting equity in planning and on-going processes.
Describe how language impacts equity and accessibility in implementation.
Agenda
May 20, 2022 @ 3PM - 4:30PM EDT (UTC-4)

Introduction & Presentation: What Can Implementation Science do for Equity? - 10min
Presentation: Considerations for Equity from the Outset - 10min
Presentation: Tools for your Equity Toolkit - 10min
Presenter Panel Q&A - 10min
Introducing Group Activity  - 5min
Breakout Groups - 10min
Group Discussion - 15min
Breakout Groups - 10min
Group Discussion & Wrap-Up - 10min