MEMBER HIGHLIGHT: Diane Ryndak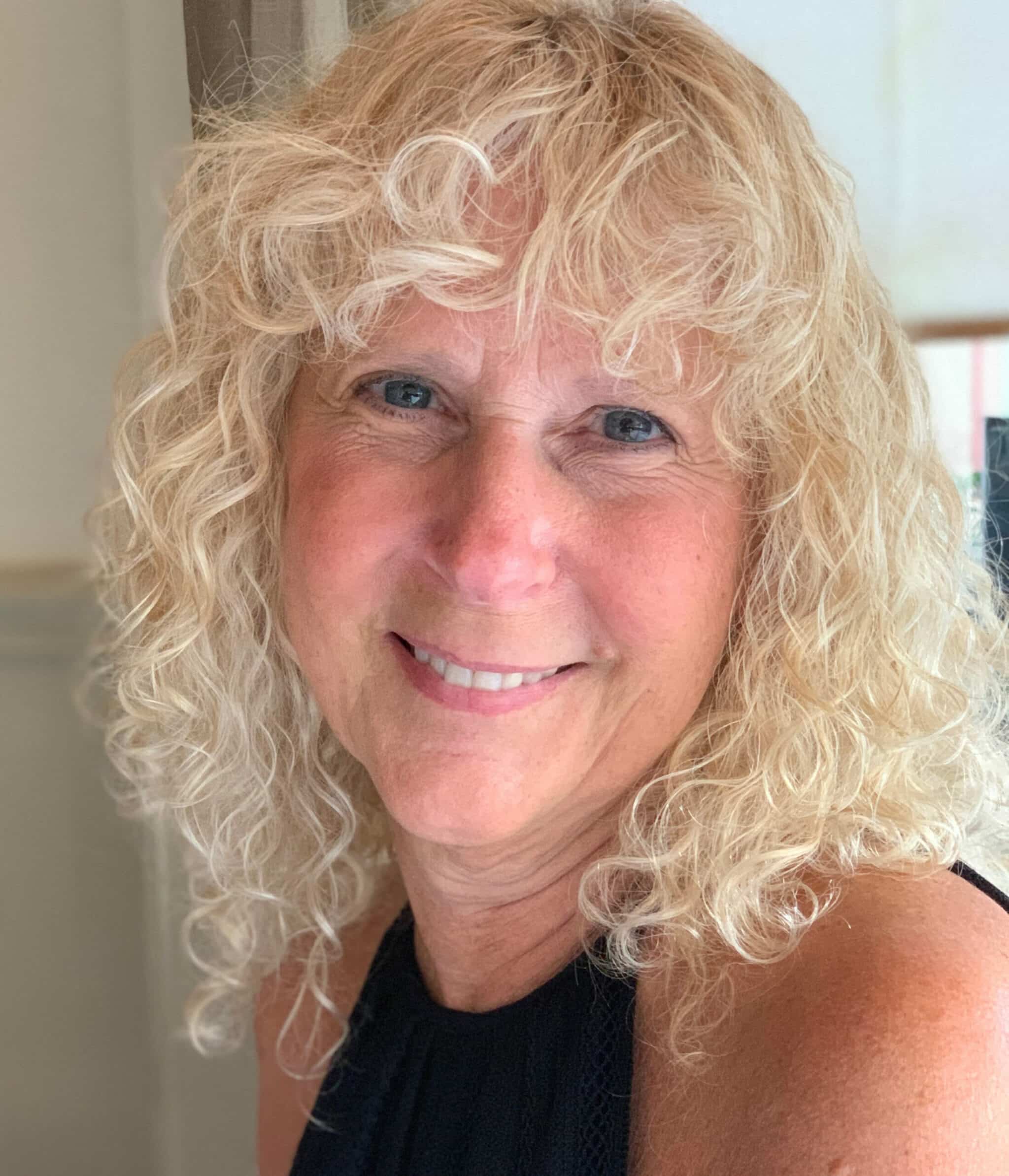 GIS Member Highlight – Diane Ryndak, PhD
This blog is part of an ongoing effort of the Global Implementation Society to directly recognize GIS members for their work in implementation science, impact on their respective communities, and contributions to the Society and the field. GIS's hope with this effort is not only that we as a professional society are able to put some faces to the many names of GIS, but also that by sharing individual member experiences in implementation science and practice across the Society, GIS members will be able to engage in the development of a more closely connected community of practice in implementation. Learning from one another's experiences, we ultimately hope that this effort will facilitate more timely information sharing, point to potential collaborative partnerships, and grow recognition and appreciation for implementation science beyond the bounds of the society in the years to come.
NOTE: As GIS support staff are currently reaching out to about 4-5 members on a weekly basis to conduct member highlight interviews, it will take quite some time before a significant number of GIS members are represented in these highlights.
That being the case, if you are interested in participating in this project sooner rather than later, please feel free to reach out to GIS support staff directly! We would love to hear from you about your current work and experience with GIS, and we welcome the opportunity to have a ~30-minute conversation with you about all of the above. As is true of all member contributions to GIS, you will have a chance to review anything pulled together by support staff prior to this information being shared across the membership.
You can reach out to Zach McElgunn – zackmcelgunn@gmail.com, or Mads McElgunn – madeline@gpsforgrowth.com for additional information and to set up a time for discussion.
Diane Ryndak works with the TIES Center as well as being a professor of special education at the University of North Carolina in Greensboro. Diane's work focuses on children with severe cognitive and physical disabilities, particularly the services available to them in schools. She prepares doctoral students at UNC Greensboro for working in special education programs. Diane has experience as a project lead, department chair, and published researcher; she is passionate about changing systems and brings over 40 years of advocacy experience into the GIS membership.
GIS Support Staff Zach McElgunn and Aviva Clayman met with Diane in August of 2022 for a chat about her professional experience and her time with the Global Implementation Society. Diane's vast insight led a brief conversation to a long discussion, and we thank her for the hour of her Friday evening she gave to us.
The following are notes, clarifications, and resources relevant to topics that came up during the conversation, not a transcript.
Joining GIS
When did you join the Global Implementation Society, and why did you make that decision?
Diane first joined GIS about a year and a half ago but has brushed against Implementation Science in various capacities since around 2014. Diane had been working with SISEP (State Implementation and Scaling-up of Evidence-based Practices) and NIRN (National Implementation Science Research Network) at UNC Chapel Hill and came to realize that implementation science held principles and practices that matched her work and that, if applied more systematically, could further impact that work, such as the work she undertook with the TIES National Technical Assistance Center on Inclusive Practices and Policies with the State Department of Education in Maryland. Ongoing conversations in action spaces had a heavy focus on finite behaviors, and most change historically had been focused on meeting the needs of individual students; thus, change was occurring one student at a time, one classroom at a time, etc. Diane saw that the issues she and her colleagues were working to address were the result of complex intertwined systems and needed solutions that considered this. In trying to disentangle these complex systems, Diane found implementation science to provide more structure to building a roadmap for sustainable systemic change.
It sounds like the work you were doing leading up to your decision to join GIS really poised you to have these complex conversations about systems change. How long were you working in your field before you decided to join GIS?
            After Diane completed her doctoral degree in 1983, she immediately began work in academia. She spent time on national boards, running various projects, and sitting as a department chair. Diane told us it wasn't until after 19 years at the University of Florida – one of the highest ranked programs in inclusive education in the country – when she came to the University of North Carolina at Greensboro that she encountered the National Implementation Research Network (NIRN) at UNC Chapel Hill. By the time Diane became aware of GIS, she had about 30 years of experience in the implementation of various programs in complex environments to prepare her for participation in an Implementation Science community of practice.
Professional Responsibilities & Implementation 
How does implementation science inform your approach to work? Is there a framework or principle that you have found to be 'most helpful'?
An implementation science concept that Diane identified as particularly useful is the idea that all efforts have to be "owned" by the organization and any change efforts need to be context based. The initiative inventory framework (from NIRN) is an example of a component that is very clear about the need for accounting for context and facilitating buy-in for change efforts. In some ways, this represents an attempt to build a global framework for contextualization.
Diane noted, "When working with a student with severe disabilities, most people look at the child and say 'This student can't learn.' Then we come in and say 'No, this student CAN learn!' and we start looking around at the environments in which this student needs to participate with peers. We look at other students their age and look at what they're learning. We start to contextualize what we need to do to support the teachers and maximize the student's learning, and how we all can work towards impacting the complex system that serves this student. I think it's the same when we look at systems change work. I think that we look at a classroom, the school, and the school district to learn how things are working in the full system; we look at people who comprise that system. We have to look at all of those pieces to even understand what the people in these systems think they're supposed to be doing, as well as what they are actually doing. Then we can assist them in figuring out what they need to change to achieve better outcomes for all their students, why they need to change it, what it needs to change into, and how to facilitate that change."
Facilitating a sense of ownership keeps implementation professionals from stepping on the toes of those who have been working on the front lines. It creates an environment where the people with the institutional knowledge and firsthand experience can be guided to find solutions, rather than ordered around regarding how things need to be done. Throughout the course of Diane's work in Maryland, it took time for the people she and her team were working with in school districts to understand that the work of implementation was a non-prescriptive endeavor. Or, as Diane put it, "There is no package to deliver to school districts; no way to say 'Here is what you need to do; here is who needs to do it; here is the timeline for your change; and here is what completion looks like'."
For one district it took about a year and a half to establish a systemic understanding that this work was theirs, based on their own perceptions of their system and what they wanted their system to evolve into. Other districts have taken multiple years before there was a consistent understanding and acceptance that Diane and her team were there to guide them, to help them brainstorm ideas to address their complex systems, as opposed to direct them with pre-determined solutions. Diane reflected that the tension between guiding and telling people is persistent in implementation, and it will take intentional effort over time to change people's perceptions of what it actually means to change systems. In many ways this underscores the difference between a "top-down" vs. a grassroots approach to change.
As you were going through these change procedures and processes, what was your indicator for success as you moved through your project?
The conversations changed. Diane reflected on her time working with the state department of education in Florida:
"There we developed tools for self-reflection at the state and district levels so we could talk about what was occurring in, what should be occurring, and what the systems needed to do to more closely match what they thought should be occurring. This established a common language for people to communicate what they were doing effectively. This helped to build a common understanding of the concepts we were working with, making sure people understand the concepts about inclusive education, what the source of expertise is, and what needs to be done. Additionally, we built a common understanding of what it was going to take to change their services."
Diane shared how this work has been adapted in Maryland school districts, with the development of a literature review spanning a year and a half that is constantly updated and modified – the newest edition came out this past August. This impulse – to update and modify the literature review with information relevant to inclusion instruction – speaks to the fact that the districts that truly buy-in to the change and implementation process understand the value in consistently returning to the process of discussion about current best practices. We have to engage in the difficult conversations about the gap between what services should look like and what they do look like, currently. It's only once that gap has been identified that it is possible to negotiate the best route to align current services with best practices. As organizational leadership down through the frontline begin to consistently return to those conversations, then we know that what we are presenting about the importance of systemic self-assessment and self-determination is being internalized and applied.
Advice for Current/Future Professionals in Implementation
If you could give your past self, or anyone implementing evidence-based practices some advice about how they should approach implementation science, what would the advice be?
"Immerse yourself in the system. Get to understand what the system is doing. Understand the rationale the system uses to develop and provide services. Understand who is in what role and why. What are the politics surrounding the system you're working in? Ask what the barriers are, what the good things are, what the bad things are, and repeatedly ask why. I don't want implementation science to become the guidebook for facilitating change without a good grounding in the contexts being worked with – I think the former is setting the system up for failure to change. The key is understanding the systems that are trying to change, taking what we know, and bringing it to bear in our interactions without making it a rule of what happens next to facilitate change."
GIS thanks Diane Ryndak for her time and engaging conversation! Diane's commitment to her field and peers is evident through her tireless work in research and community engagement. We are grateful to have had the opportunity to highlight this member and her thoughts. We hope that GIS continues to amplify Diane's voice and the voices of those who do similar work seeking similar positive impact for many years to come.