Implementation Science in Action: Applying Diagnosis & Data Analysis in Education Feb 24 [REGISTRATION]
Continuing our series of workshops exploring the GIS-developed Competencies for Implementation Facilitators as they are applied in Education. This interactive workshop dives into Domain 2: Diagnosis and Data Analysis.
We invite everyone, regardless of sector, to participate in this cross-sectional and cross-regional learning experience.
90-Minute Interactive, Virtual Workshop!
8 - 8:15AM | Introduction & Recap: Competencies Learning Series & Implementation Science Applied within Education
8:15 - 8:45AM | Expert & Leader Panel Introductions: Impact of Competencies

Data Analysis in Education
Changing Institutional Practice with Data
Influencing Systems Change with Data

8:45 - 8:55AM | Panel Q&A, Group Discussion
8:55 - 9:20AM | Breakout Group Discussions: Indicators of Diagnosis, Data Analysis Domain in Education
9:20 - 9:30AM | Discussion, Next Steps
9:30 - 10AM | (Optional) Debrief & Chat
---
Our Experts & Leaders
Patricia McDaid, Ed. D. has worked in the field of Special Education for 30 years with a focus on those students with the most complex learning needs. Her goal has been to create effective and inclusive school environments and inclusive educational systems that welcome and engage  each and every student. She currently works for the TIES National Technical Assistance Center on Inclusive Practices and Policies and delivers technical assistance across the US that is grounded in implementation science and focused on systems change.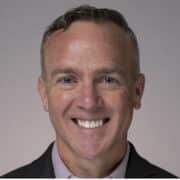 Terrance McCarthy, Ed.D. is the Webster Central School District K-12 Director of Humanities, where he applies his 25+ years working in education to lead and implement numerous instructional programs, as well as heading the district's equity and diversity efforts. Terry has extensive experience in all aspects of implementing evidence-based programs in education, including the leading of collaborative EBP selection processes, designing implementation plans, leading professional learning, engaging in leadership coaching, and supporting individual practitioners. A resident of Webster, NY, USA, Terry earned his doctorate in Executive Leadership from St. John Fisher College, where his research (and application of the Theoretical Domains Framework to education), A Qualitative Study of the Implementation of an Evidence-Based Program in a K-12 Setting, earned him the Exemplary Performance in Scholarship Award.
Francisca Infante E. has spent her career implementing and evaluating policies and programs addressing human development, equity and social justice. Her main skills are to bring different stakeholders together into processes for social change. She is Dean of Social Science at Universidad de las Américas in Chile, where she does research and curriculum development on citizenship education and community engagement. Her interest is creating innovative teaching and learning models to address the equity gap.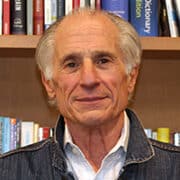 Paul Tortolani, PhD is the Senior Vice President of Higher Education, Research & Policy at Wilson Language Training. He joined Wilson in 2008 after many years in higher education, government, and business. He has a B.A. and an M.A. in Political Science from the University of Connecticut, and an MPA and Ph.D. in Public Administration from New York University.
John Øvretveit, PhD is Director of research for the Medical Management Center at the Karolinska Medical University in Sweden and Professor of health improvement, implementation, and evaluation there. Previously he was Professor of Health Policy and Management at Bergen University Medical School, Norway for 10 years and also appointed chair of health organization and management for 15 years at the Nordic School of Public Health, Goteborg, Sweden. John's work is based on the belief that organization and management can bring out the best and worst in people, and that the right organization design is critical for effective healthcare.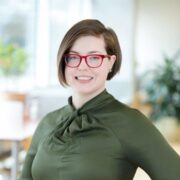 Ashleigh Townley, MA is a knowledge translation specialist with Evidence to Care at Holland Bloorview Kids Rehabilitation Hospital, where she promotes and implements the best available research evidence to inform care for children with disabilities. Additionally, she is a recent graduate of the Solution-Focused Health Care Certificate program, supporting staff, students, and families to have collaborative conversations that promote growth, development, and positive change to current challenges they may be facing.
---
Registration is Open Now!
GIS Members: FREE
Non-members (North America, Europe, Australia, New Zealand, Singapore): $10
Non-members (None of the Above): $5
Use the form below to reserve a spot for this event.
If you'd like information on future events as they are announced, please use the form on this page: https://globalimplementation.org/events/implementation-facilitator-competencies-workshops-learning-series/