Competencies for Implementation Facilitators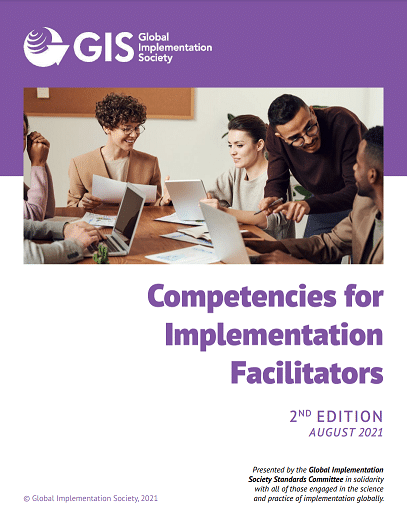 The GIS statement of facilitator competencies was developed to enable
People to self-assess their own competencies – their strengths and weaknesses.
Managers to recruit staff or contract services to facilitate implementation,
Programs and courses providing learning for practical implementers (as opposed to researchers),
Services accrediting and certifying programs or individuals,
Other stakeholders, such as funding agencies wishing to support service development through implementing innovations.
The Implementation Facilitator competency levels are for beginners, intermediate and expert.
The competencies domains are
Knowledge about the Evidence-Based Intervention and implementation methods
Diagnosis and Data Analysis
Implementation team
Building relations and motivation
Facilitating change